This graphic bug just happened, where I was changing server and afterwards the server choosing menu stayed open. Tried to see if it would go away when switching to other servers and it didn't. I went ahead and screenshotted it in action, and then experimented. (Only happened once so far)

Base screenshot (open images in new tab for non-cutoff images)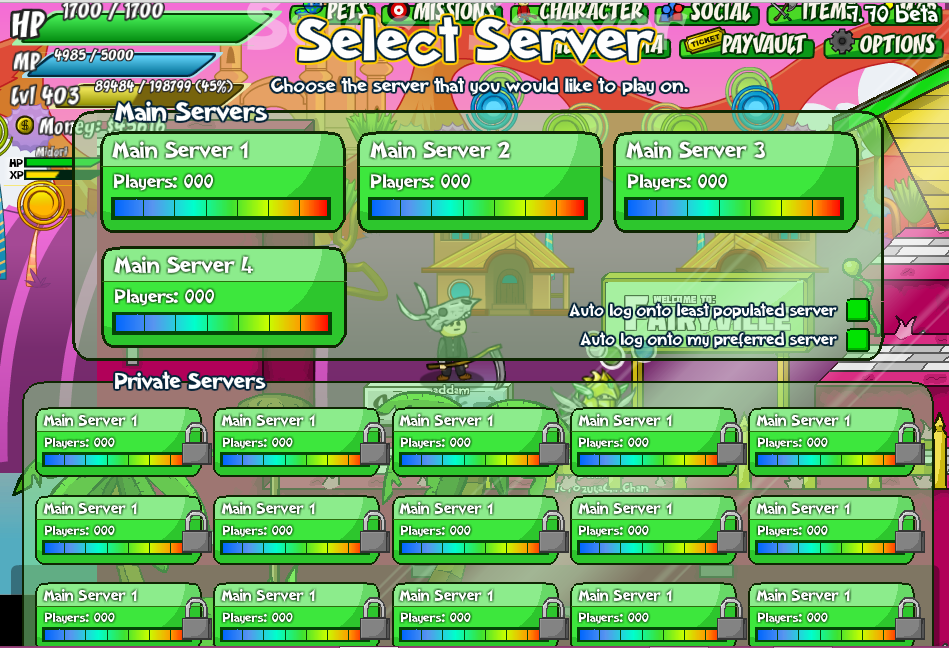 Changing servers [gif]

Moving around [gif]

Change serverception [gif]

I failed to save the screenshot where I teleported, but when you teleport the server menu still stays.

Private messages

Menu hierarchy


Of course a simple refresh fixed it, just thought you should look into it.